Chiropractors in South Frisco, TX
Dr. Norquitta Haynes, D.C.
Hey y'all! I'm Dr. Norquitta (Nor-key-dah) Haynes. I'm super excited to start working with you and your family on a natural journey of health and wellness. I am a Texan native, who was shipped out to different parts of the world as a child (military brat) and found her way back home in late 2017. I attended UNC Fayetteville State University in North Carolina, where I earned a Bachelor of Science Degree in Biology and a Minor in Chemistry. In addition, I received my Doctorate in Chiropractic from Life Chiropractic College West in Hayward, California. As of 2021, I have become certified in the Webster Technique (helping mothers improve their pelvic and uterine function and fetal positioning, and others who suffer from sacral pain/stiffness).
During my move back to Texas in Dec. 2017, I became very sick with a bacterial infection. It eventually led to ulcers, acid reflux, many sleepless nights, heart palpitations, too many trips to the ER, hormone imbalances and eventually a miscarriage. After suffering for over 3 years, I have learned a lot from the past about gut dysbiosis and how it affects the entire body. I currently am practicing in Frisco, TX. The focus of my office is to help you reach your health goals by getting to the root cause of your symptoms. I know that each person is different from the next. I'm here to assist you on your personal journey to holistic health and immunity though chiropractic care, nutrition, and other non-invasive ways.
In my spare time I like to stay active by attending group workouts (yoga, OTF, CycleBar), dancing Bachata/Salsa and hiking with the hubby and 2 dogs. My perfect dinner party would include Gary V, Grant Cardone, and Lenard Larry McKelvey. One of the most memorable experiences that I've ever had was going on a chiropractic mission trip to Ghana and walking across the 7 suspension bridges in the Rainforest in Kakum National Park. I screamed over every single bridge. That's when I discovered I had a fear of heights.
---
Dr. Stephanie Howard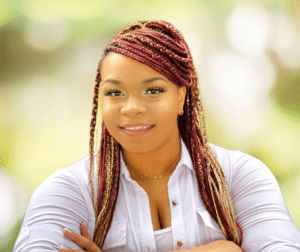 Hello, I'm Dr. Stephanie Howard! I am a Dallas, TX native and I am passionate about serving all communities through chiropractic care! I earned my Doctorate in Chiropractic from Parker University, in August of 2021. Prior to that, in December of 2017, I received my Bachelor of Science in Kinesiology with a minor in Dance from Texas Woman's University in Denton, TX. My background in dance and performing arts led me to discover the power of chiropractic in my undergraduate years. This ignited a new passion in me to become a provider of natural healing through the art and philosophy of chiropractic. I am beyond honored to walk with and serve each and every person who visits our South Frisco clinic.
When I am not treating patients, I am leading two dance teams in the DFW area. My dancers range between the ages of 10-18 years old and they keep me full of life and well balanced. I love introducing them to chiropractic and expanding their understanding of their nervous system. It is a joy to share this gift with my family, friends, and now my 100% community!
---
How We Help Our Patients
Are you looking for a chiropractor in South Frisco you can trust with your health and body? 100% Chiropractic in South Frisco provides chiropractic care for people of all ages—from infants to seniors. We believe in overall natural wellness care and long term chiropractic corrective care to prevent the bigger aches, pains, and sicknesses. We also see time and time again how chiropractic care helps people improve their quality of life by reducing and even eliminating pain and improving range of motion, which is essentially important after an accident or sports injury prompts chiropractic care. Some of the conditions chiropractic helps with are:
Headaches and Migraines
Neck Pain
Back Pain
Family Wellness
Sports Injuries
Car Accidents
Prenatal Care
If you have been just coping with pain or have been meaning to find a Frisco chiropractor for wellness purposes, at 100% Chiropractic, we are your people. We treat each patient as an individual, finding out how we can serve each one and get their bodies to 100%. Several of our focuses are:
Wellness Care for the Family: We treat anyone, no matter what age. From a newborn infant to a senior citizen, each person can benefit from the stimulation of the nervous system and proper alignment that adjustments provide. Adjustments are tailored to each patient and their comfort level. Obviously, an adjustment on a newborn doesn't look like an adjustment on someone training for a triathlon.
Corrective Chiropractic Care: Getting adjusted a few times can definitely help with immediate pain and subluxations, but to correctly heal the body so that long term pain does not return and your body is functioning at 100% we specialize in corrective chiropractic care. Corrective care is a process that resets the spine to its correct position on an incremental basis as opposed to waiting until you have a major injury or daily thoughts, traumas, and toxins set in too much.
Accident and Sports Injury Chiropractic: Have you been in a car accident, had a rough fall, or sustained a sports injury? There can be serious repercussions to the body if your body heals from an accident without being in the proper alignment first. After experiencing an accident or a sports injury chiropractor services are essential as you might deal with pain daily if you don't reinforce proper alignment through adjustments while healing.
Massage Therapy: Massage therapy and chiropractic care go hand-in-hand at this Billings chiropractic clinic. If our chiropractors think your treatment could be enhanced by massage therapy, we will suggest you see one of our therapists to aid your healing.
Why 100% Chiropractic?
At 100% Chiropractic we want to make a change in our South Frisco community. We strive to see our community members and patients feeling 100%. Whether that means they can get through the workday without getting a headache, running that race without getting an injury, or chasing your toddlers around all day, we are committed to seeing success from your treatments. From your chronic pain to your one-time sports injury our chiropractors in Frisco are your resource for complete health and well-being.
Our motto is "100% Integrity, 100% Commitment, 100% Chiropractic." We suggest the care you need to heal and maintain a healthy lifestyle depending on the cause of your pain, your goals for activity, and from reviewing x-rays of your spine if necessary. Our chiropractors are dedicated to our patients and highly trained. Seeing people heal and maintain a healthy lifestyle is the biggest motivator here.
We know there are other chiropractors in South Frisco, and we are honored each time someone new chooses to walk into our office and trust their health to our chiropractors. We want to support our community by helping them stay active, reduce and eliminate pain, and teach them about wellness care instead of only looking to the medical community when they are sick. Come see us at our Frisco 100% Chiropractic office, and we will get you moving and living life at 100%.