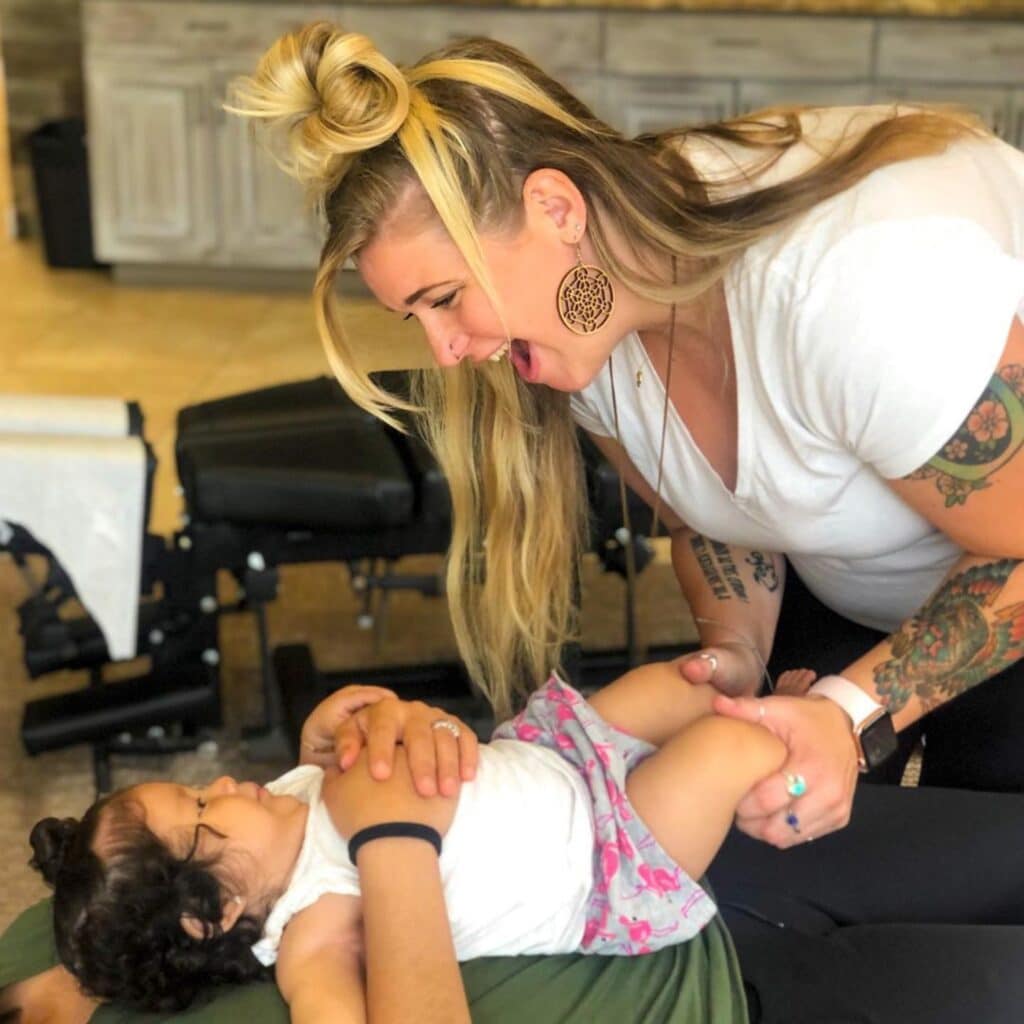 Did You Know That Kids Can Benefit From Being Adjusted By A Chiropractor As Well?
"Children, just like adults, have a spine and a nervous system that play a vital role in their overall health and well-being. It's never too early to ensure that your loved ones are developing properly and maintaining a healthy functioning nervous system.
At 100% Chiropractic, we understand the significance of early care for children, as it sets the foundation for a healthy mind, body, and spirit that's self-healing and self-regulating. Kids often adore their chiropractic adjustments, and we take great joy in caring for them!
Bringing your child to the chiropractor is a proactive step that parents can take to support their child's optimal development. Some key benefits of chiropractic care for kids include:
Enhanced Concentration and Focus
Improved Digestive Health
Better Sleep Quality:
Enhanced Athletic Performance
Emotional Well-Being:
Improved posture.
Enhanced nervous system function.
Better sleep patterns.
Increased immunity. 
Reduced risk of common childhood issues like ear infections and colic.

Don't wait; prioritize your child's health from an early age. Discover more about the positive impact of pediatric chiropractic care in our informative articles available in our blog section. We're here to help your child thrive and lead a healthy, active life.
"We have hardly had any medical problems, and even though we occasionally still catch colds, they're never as long or frequent as all of the other kids we know as a basis of comparison. John and Aeryn love all the staff at 100% Chiropractic! They look forward to coming so John can tell wild stories to the doctors about dinosaurs and volcanoes and such while getting adjusted. Coming to 100% is part of our commitment to consistently feeling good and living well!"
"My baby suffered from Colic and I didn't feel comfortable with the medication the doctors prescribed. I figured 'what can it hurt' and tried chiropractic. It worked! After a few sessions she was all better, naturally! Chiropractic is incredible!"
"I heard about chiropractic for kids and was skeptical at first, but I had personally seen such great results so I figured I would try. Honestly, I was mind blown! Within a few months Billy was getting better grades and had more energy! He said he could focus better and just felt like a new person. Thank you 100%!!!"