Chiropractors in Mission Viejo, CA
Dr. Jonathan Noel, D.C.
Doctor Bio Coming soon!
Dr. Lily Luciano, D.C.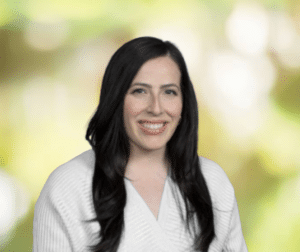 Hello! My name is Dr. Lily Luciano. I was born and raised in Orange County, California. After spending nearly the last decade in the San Francisco Bay Area, I am honored to be back in Orange County, serving my hometown community! My career in health & wellness began as a personal trainer almost 8 years ago. As my passion for helping people began to grow, I found myself searching for a more profound way to make an impact on people's health and overall life. After completing my B.S. in Kinesiology at San Francisco State University, I enrolled in the Chiropractic program at Life West Chiropractic College.
When I was introduced to the world of chiropractic while completing my undergraduate degree, I knew I had found my calling. I worked as a corrective exercise specialist at a sports chiropractic clinic and soon began to see the endless benefits our patients experienced through consistent chiropractic care. My passion has only since grown through the completion of my doctorate of chiropractic and time in the field.
Fast forward to today, I use the combination of my education in Chiropractic and corrective movement to offer my patients the best care, education and empowerment they need to continue on their journey toward excellent health and wellness! I am thrilled to serve the 100% Chiropractic community and look forward to guiding you towards all your health and wellness goals!
How We Help Our Patients:
Are you looking for a chiropractor in Mission Viejo you can trust with your health and body? 100% Chiropractic in Mission Viejo, CA provides chiropractic care for people of all ages—from infants to seniors. We believe in overall natural wellness care and long term chiropractic corrective care to prevent the bigger aches, pains, and sicknesses. We also see time and time again how chiropractic care helps people improve their quality of life by reducing and even eliminating pain and improving range of motion, which is essentially important after an accident or sports injury prompts chiropractic care. Some of the conditions chiropractic helps with are:
Neck and back pain
Pregnancy pain and discomfort
Digestive issues
Chronic headaches or migraines
Joint pain (including hips, knees, and elbows)
Sinus congestion and pain
Asthma and allergies
Pinched Nerves
Whiplash
Scoliosis
Sciatic Pain
In addition, patients often find that regular adjustments by a chiropractor can lead to more restful sleep, increased energy, increased immune response, and decreased stress levels. Our Mission Viejo chiropractic team uses innovative treatments to care for your whole family.  If you have been just coping with pain or have been meaning to find a California chiropractor for wellness purposes, at 100% Chiropractic, we are your people. We treat each patient as an individual, finding out how we can serve each one and get their bodies to 100%. Several of our focuses are:
Chiropractic X-ray:  We use x-ray information to guide treatment planning and care, rule out more serious issues, and aid in adjustments.
Wellness Care for the Family: We treat anyone, no matter what age. From a newborn infant to a senior citizen, each person can benefit from the stimulation of the nervous system and proper alignment that adjustments provide. Adjustments are tailored to each patient and their comfort level. Obviously, an adjustment on a newborn doesn't look like an adjustment on someone training for a triathlon.
Corrective Chiropractic Care: Getting adjusted a few times can definitely help with immediate pain and subluxations, but to correctly heal the body so that long term pain does not return and your body is functioning at 100% we specialize in corrective chiropractic care. Corrective care is a process that resets the spine to its correct position on an incremental basis as opposed to waiting until you have a major injury or daily thoughts, traumas, and toxins set in too much.
Accident and Sports Injury Chiropractic: Have you been in a car accident, had a rough fall, or sustained a sports injury? There can be serious repercussions to the body if your body heals from an accident without being in the proper alignment first. After experiencing an accident or a sports injury chiropractor services are essential as you might deal with pain daily if you don't reinforce proper alignment through adjustments while healing.
Massage/Stretch therapy: In addition to being relaxing and reducing muscle and joint pain, massage and stretch therapy can help prepare muscles for a chiropractic adjustment, and hold it longer.
Why 100% Chiropractic?
At 100% Chiropractic we want to make a change in our Mission Viejo community. We strive to see our community members and patients feeling 100%. Whether that means they can get through the workday without getting a headache, running that race without getting an injury, or chasing your toddlers around all day, we are committed to seeing success from your treatments. From your chronic pain to your one-time sports injury our chiropractors in Mission Viejo are your resource for complete health and well-being.
Our motto is "100% Integrity, 100% Commitment, 100% Chiropractic." We suggest the care you need to heal and maintain a healthy lifestyle depending on the cause of your pain, your goals for activity, and from reviewing x-rays of your spine if necessary. Our chiropractors are dedicated to our patients and highly trained. Seeing people heal and maintain a healthy lifestyle is the biggest motivator here.
We know there are other chiropractors in California, and we are honored each time someone new chooses to walk into our office and trust their health to our chiropractors. We want to support our community by helping them stay active, reduce and eliminate pain, and teach them about wellness care instead of only looking to the medical community when they are sick. Come see us at our Mission Viejo 100% Chiropractic office, and we will get you moving and living life at 100%.